Owners Special
Fit, Form, and Function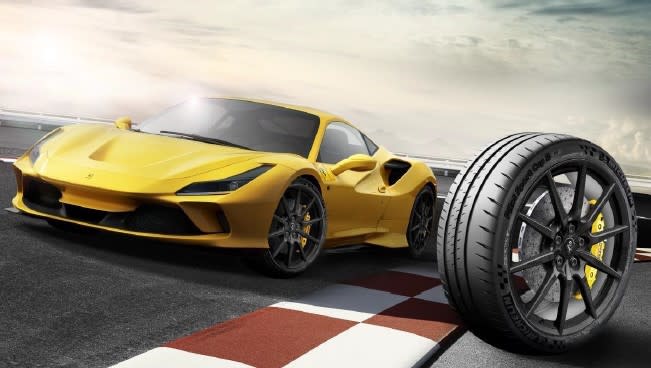 Ferrari North America is proud to announce the new Performance Kit for both the F8 Tributo and F8 Spider. This kit is composed of a carbon fiber wheels set, high performance Michelin tires and a titanium stud bolts set. The exclusive design of the wheels entirely made of carbon fiber gives a sportier and more aggressive look to the car. These wheels guarantee a 30% weight reduction compared to the equivalent forged components and an impressive 40% weight reduction compared to cast aluminum wheels. The interior surfaces of the wheels are protected by a white ceramic coating derived from aerospace applications that allow the reflection and dissipation of the heat generated by the braking system, thus ensuring more constant braking performance even after prolonged, intense usage.
Description: F8/F8 Spider
Performance Kit Part Number 70005255
Pre-Order NOW until May 20th, 2020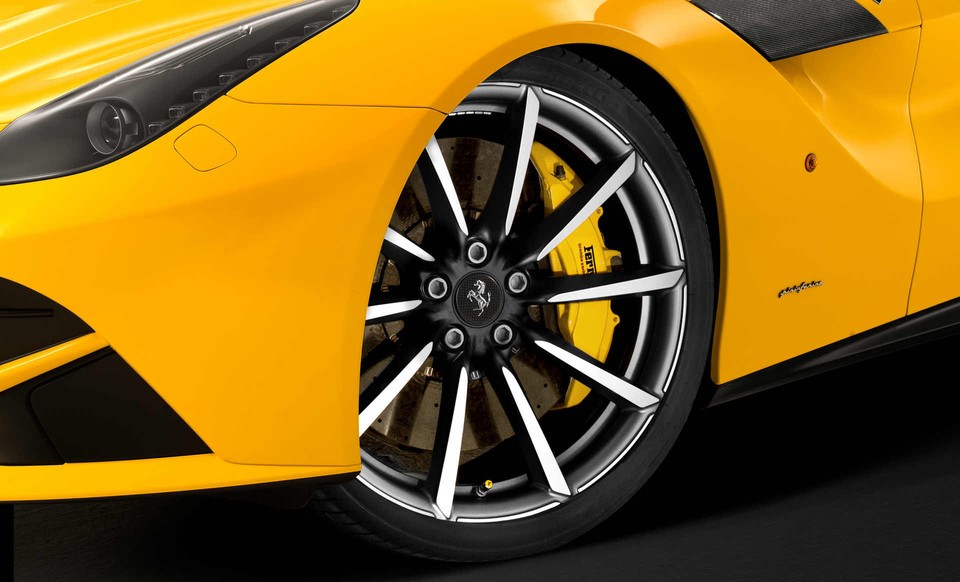 Genuine 20" Forged Wheels, Matte Black Two-Tone Mill Finish
Designed by the Ferrari Styling Centre specifically for Ferrari Genuine, the 20" forged wheels enhance the vehicle's lines by combining exclusive design with the highly innovative technology. The forging process significantly reduces the overall weight of the vehicle, increase the driving feel and guarantees a more rapid response. The 20" forged wheels give a sportier or more elegant look depending on whether you choose a two-tone diamond finish on the spokes or an exclusive paint finish.
Retail Price 17,497.00 - 15% off special!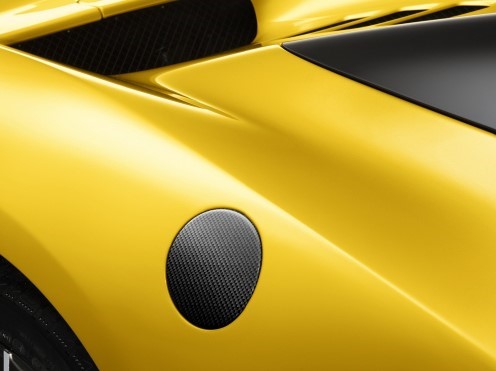 Made from ultra-light, technologically advanced carbon fiber this fuel filler cap is lighter and more functional than the standard component. The chromed Cavallino Rampante motif embellishing the cap adds a final touch of style that accentuates the value of the vehicle.
Ferrari Carbon Fiber 458 Fuel Filler Lid Retail $935.60 - 15% off!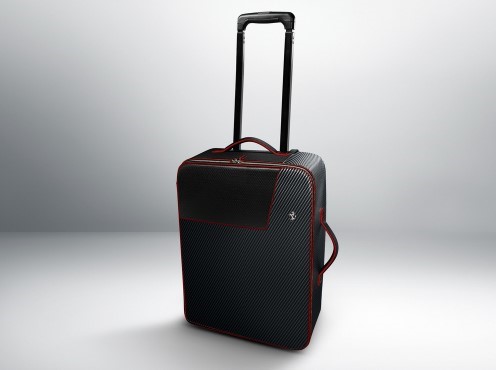 The Ferrari Genuine catalog includes a range of luggage developed exclusively with Poltrona Frau which is compatible with all the models in the catalogue. Customers can choose from a bag with strap or wheels, or order both according to their requirements. Ferrari Genuine Luggage, whose design combines style and practicality, comes in three different colors: technical fabric and red perforated leather, two-tone red leather, and carbon fiber and leather, available with both yellow and red detail.
15% off all car fit luggage