Ceramic Pro Sanitizing Detail Package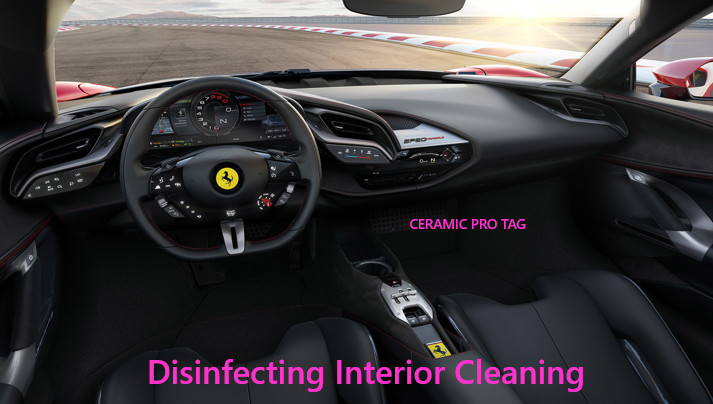 We are currently offering a special on our Ceramic Pro Sanitizing Detail Package to assist in protecting your health. Please contact your service advisor for more detail on this unique package available.
2110 Cotner Ave, Los Angeles, CA 90025
(877) 729-8712
Ceramic Pro TAG is a progressive purification system based on photocatalytic effect designed to kill pathogens such as bacteria, microbes and viruses, which are a common cause of diseases, foul odors and mold. Applied on water-absorbing surfaces and exposed to a source of UV-rays such as sunlight, Ceramic Pro TAG decomposes 99.9% of pathogens present in the area .The purifying effect of Ceramic Pro TAG on the other hand is long-lasting and will keep working for up to 6 months. The photocatalytic effect is similar to electrolysis. It breaks down the molecules of water into hydrogen and hydroxide, destroying membranes of bacteria and microbes and structural elements of viruses causing them to decompose or loose structural and functional integrity. Ceramic Pro TAG is completely safe and non-toxic for humans and pets. Coating cures in 1-2 hours after application at 25°C for dry surfaces and 3-5 days at 25°C for full more absorbent surfaces.