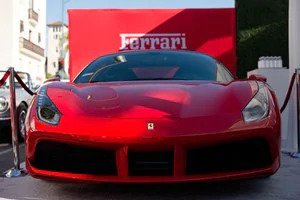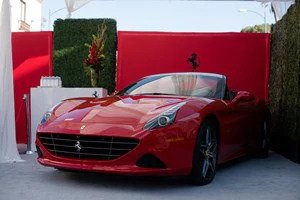 Today, the Rodeo Drive Committee and the City of Beverly Hills welcomed tens of thousands of Southern California residents, as well as tourists from around the world, to celebrate Father's Day at the 23rd Annual Rodeo Drive Concours d'Elegance. This year's event celebrated "The Fast Lane" and featured rare and coveted Supercars.

The Rodeo Drive Concours d'Elegance included a handpicked selection of nearly 100 high-performance sports and collector cars valued at more than $100MM. There were limited-edition vehicles from Ferrari, Bugatti, McLaren, Maserati and many others.

Highlights of the featured exhibited vehicles included a 1959 Ferrari 250GT LWB California Spider, 1932 Bugatti Type 55 and a 1958 Packard "Rita Hayworth" Sportster Kustom. The Best of Show Award went to a 1969 Lamborghini Miura S. The award ceremony was co-hosted by Mike Brewer from Discovery Channel's "Wheeler Dealers" and Dave Kunz, ABC7 Automotive Specialist.

The Rodeo Drive Concours d'Elegance is the largest single-day Concours in North America, drawing approximately 30,000 spectators each year. The event attracts connoisseurs, collectors, tourist and locals who have the opportunity to admire a curated collection of impressive automobiles, all while shopping along one of the world's most legendary destinations.

Elegantly aggressive, Ferrari Beverly Hills' display of 488 GTB & the new California T Handling Speciale. Among the other Prancing Horses, an incredible line-up of supercars were showcased, among which a La Ferrari, an Enzo, an F40, an F50 and a 288 GTO.

View the entire photo gallery here.